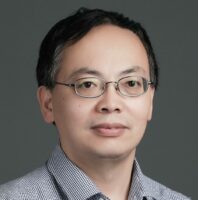 Principal Medical Device Consultant
ex-FDA device reviewer
Dr. Chen has more than 15 years' experience combined at FDA as a reviewer and team leader at CDRH, FDA and industry experiences at Boston Scientific, Endocare, Varian Medical Systems, Genetron Health and MicroDiag Biomedicine.Technical Expertise
Knowledge and experience in regulatory requirements and pathways for
premarket review including 510(k), PMA, IDE, HDE and De Novo.
Reviewer of premarket PMA review team and oversee medical device
post-approval and post-market surveillance studies.
FDA's regulatory strategies for medical devices.
Real-world study in medical device evaluation.
Combination (Drug-Device) products regulation.
Medical device risk management.
Clinical evidence requirements for medical device approvals by FDA.
Clinical evaluation to support the registration of new medical device
products.
Knowledge and experience in medical device classification/regulations and
review process.
Knowledge and experience in FDA available resources to help prepare the
premarket submissions including 513(g) Device Classification Request,
Pre-Submission (Q-sub), Breakthrough Devices Designation Application.
Knowledge in FDA's Medical Device Compliance Programs.
Request a Free Consultation
Please fill out form below and we will call you back.