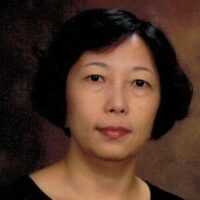 Dr. Yan is a regulatory medical writer with 16 years of experience in the pharmaceutical industry. She received clinical training and earned her Pharm.D. degree at University of Southern California. Dr. Yan worked as a regulatory medical writer at Centocor (now Janssen Biotech), MedImmune (now AstraZeneca), and some contract research organizations (CROs) and as a Labeling Reviewer at the Food and Drug Administration. Since 2012, she is a consultant for pharmaceutical and biotechnology companies of all sizes. She has written and compiled many regulatory documents and manuscripts for organizations such as Covance, Parexel, Johnson and Johnson, Amgen, Provention Bio, and the MannKind Corporation. She has contributed to New Drug Applications and Biologics License Applications that led to marketing approvals.
Therapeutic Areas
Dr. Yan has worked in most therapeutic areas, including immunology, oncology, neurology, psychiatry, women's health, cardiovascular disease, and blood products. Her expertise is in inflammatory diseases and diabetes.
Medical Writing Expertise
Write and edit regulatory documents, including CSRs, protocols, IBs, clinical and nonclinical overviews and summaries, integrated summaries (ISE, ISS), briefing packages, for small, medium, and large biopharmaceutical companies and CROs
Lead document reviews by multidisciplinary teams; reconcile and incorporate edits and comments
Review clinical documents and provide regulatory advice on submissions to the FDA
Write and edit research manuscripts for biomedical journal publication
Request a Free Consultation
Please fill out form below and we will call you back.