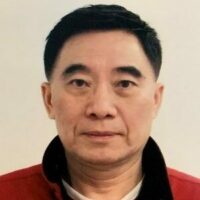 Dr. Zhang has 30+ years of industrial experiences encompassing all aspects of clinical trial design, data collection and analysis, and reporting as well as preparation of registration dossiers.  His experiences spread into many therapeutic areas, including CNS, cardiovascular, gastro-intestinal, anti-viral and infectious disease, oncology, and dermatology as well as analgesics.
Dr. Zhang has been working as a statistical expert since 2005. As consultant biostatistician, he has made significant contributions for pivotal trial designs and subsequent NDA/BLAs or sNDA of clients that had resulted in the marketing approval from the FDA, including the following:
VYVANSE (CNS),
MOXATAG (infectious disease),
TPOXX (anti-viral),
APADAZ (analgesics),
JORNAY PM (CNS),
YONSA (oncology),
MYOBLOC (chronic sialorrhea).
Prior to working as a consultant, Dr. Zhang spent 12 years in Shire Pharmaceuticals, where he established and headed up its U.S. Biometrics Department and served as Senior Director responsible for biostatistics, statistical programming, data management, and clinical study report writing as well as regulatory interaction for biometrics.  Over the years at Shire, Dr. Zhang worked as either sole or lead statistician in four NDAs that obtained the marketing approval from the FDA as following:
CARBATROL (CNS),
ADDERALL XR (CNS),
FORSRENOL (renal disorder),
EQUETRO (CNS).
Before coming to the pharmaceutical industry, Dr. Zhang worked two and half years as senior statistician in NOVA Research Company, and briefly as visiting researcher in the Department of Psychology, University of Maryland, and taught experimental design and statistical methods for two years in the Department of Psychology, Beijing University.
Dr. Zhang has extensive knowledges of statistical methodologies, standard operating procedures (SOPs) of GCP in the industry, and know-how applications to the trial design of Phase I to IV and BA/BE studies, and is capable of providing professional services and clinical trial-related deliverables, including but not limited to the following:
Statistical sections for trial synopsis and protocol
Power and sample size analysis
Statistical analysis plan (SAP) and statistical summary tables of ISE/ISS
Case report forms (CRF/eCRF)
Study SAS database in CDISC SDTM and ADaM and data submission of CTD Module 5
SAS programming and validation for the production of tables, figures, and listings
Ad-hoc statistical analyses and meta-analyses
Participation of face-to-face meetings and conference calls with regulatory agencies.
Dr. Zhang received his Ph.D. (1988) in Experimental Psychology at the University of Edinburgh, UK, and his B.Sc. (1982) in Psychology at Beijing (Peking) University, China. He has authored or co-authored numerous peer-reviewed publications.
Request a Free Consultation
Please fill out form below and we will call you back.