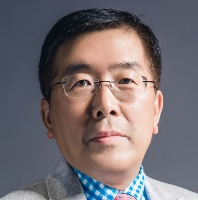 Dr. Li is the Founder of BLA Regulatory and an expert of Clinical and Regulatory Affairs. Dr. Li has been working in the Biopharmaceutical industry for more than 15 years such as in AstraZeneca, MedImmune, AZ BioVenture, Ascentage Pharma, and SNBL. Dr. Li contributed significantly as the Regulatory Lead to the development of FASENRA (Benralizumab, an anti-IL5R antibody for Asthma) from Ph-2 to Worldwide Marketing applications and approvals including US, EU, Switzerland, Canada, Australia, Japan, and Brazil.
Dr. Li obtained his PhD degree in Molecular Medicine from Kyoto University, School of Medicine, Japan. Dr. Li did medical residency in surgical departments followed by clinical research training for his master's degree in China-Japan Friendship Hospital and Peking Union Medical College in Beijing, China. Dr. Li studied/contributed to clinical studies of Adoptive Immunotherapy using T lymphocytes and Dendritic cells for treatment of Breast cancer and Melanoma patients. Dr. Li also conducted cytokine signal transduction researches as a post-doctoral fellow in the US. Dr. Li obtained his Regulatory Affairs Certificate (RAC) from Regulatory Affairs Professionals Society (RAPS) in 2005.
Technical and Regulatory Expertise
General Regulatory Affairs Strategy

Standard Regulatory pathways

Pre-IND development and indication targeting
First-time in Human
Original IND/CTA
FDA meeting strategy
Phase-1-3 Regulatory Strategy
Worldwide pre-BLA risk assessment and mitigation strategy
Worldwide BLA submission Strategy
Worldwide Drug Naming Strategy
Labeling for Innovative drugs and Biosimilars

Innovative and Accelerated Regulatory Pathways

Orphan Drug Designation
Priority Review
Fast Track
Breakthrough Therapy
Accelerated Approval

Regulatory and Project Management

US agent for your medicinal products needs in the US
FDA meeting management and representation

For Innovative Drugs

Pre-IND
End of Phase-I and II
Pre-BLA
Mid- and Late-cycle BLA review meeting
Advisory Committee Meeting

For Biosimilars Biologics Products Development Meetings (BPD)

BPD1
BPD2
BPD3
BPD4
Post-IND/CTA and BLA management

IND Maintenance
Post-BLA management

Regulatory Defense strategy including pre-Approval Advisory Committee Meeting
Labeling negotiation strategy
Launch coordination
Brand name strategy and coordination

Electronic Regulatory submissions

Medical writing coordinate
Formatting
Publishing
E-Submission
Request a Free Consultation
Please fill out form below and we will call you back.