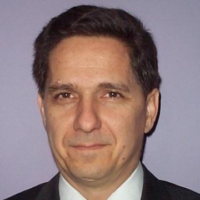 Dr. Williams is a board-certified medical oncologist with 16 years of experience in oncology review at FDA followed by 3 years in the industry as an oncology protocol review chairman for two leading pharmaceutical companies, GlaxoSmithKline and Novartis. He was the Deputy Director for the Division of Oncology Drug Products at FDA, for 3 years.
During his tenure at FDA, he has attended and chaired many meetings with industry, developed the Cancer Endpoints Project with the Division Director, and led the writing process for draft guidance on Oncology Endpoints in 2005. He led preparation for advisory committee presentations and was involved in the primary review of more than 20 NDAs or efficacy supplements, approval of FDA team responses to sponsor meeting questions and, review of several INDs and protocols.  
Dr. Williams received his medical degree and completed his fellowship in pathology, internal medicine, haematology, and oncology, at the University of Alabama at Birmingham. As a consultant, he provides a unique blend of experience in oncology clinical trial design and oncology drug regulation.
Areas of special expertise: 
Protocol design for regulatory success

Novel oncology endpoints
Novel trial designs
Resolution of oncology regulatory issues

Oncology regulatory strategy

In-depth understanding of FDA regulations and guidances in oncology drug approval
Possibilities of special oncology regulations to speed drug approval

Preparation for regulatory meetings

Evaluation of oncology pre-IND, End of Phase 2 (EOP2), pre-NDA meetings and NDA submission documents
Advice, review, and feedback on industry presentations and briefing documents from the perspective of reviewer, medical team leader, and deputy division director
Valuable participant in a "mock ODAC" meeting

Scientific review of protocols

Scientific critique of protocols, with emphasis on safety in phase I and efficacy in phase III
Regulatory considerations of phase I, phase II, and phase III trials including pharmacokinetics, biomarkers, and operational considerations

Independent Data Monitoring Committee (IDMC)

Extensive experience in evaluating oncology data, considering the interim nature of the data, the safety of the patient, whether findings are definitive, and the potential impact of the IDMC decision on the drug's development
Valuable member of an IDMC
Request a Free Consultation
Please fill out form below and we will call you back.