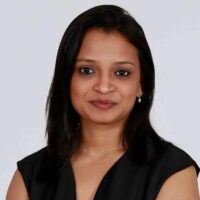 Ms. Belli obtained her Master of Science (MS) degree in Biotechnology and further received her certifications in Biochemical Regulatory Engineering and in Biotechnology Management at University of Maryland, Baltimore County in 2015. She has been working for 4+ years in regulatory affairs – starting as an intern at MedImmune and growing into a global Regulatory Project Manager at AstraZeneca.
During her tenure at AstraZeneca/MedImmune (2015-2019) she provided regulatory expertise, efficient project management and strong leadership to global regulatory execution and cross-functional teams, working flexibly across regions. She contributed to submission strategies, identification of submission risks and opportunities, whilst leading end-to-end delivery of regulatory projects. Meghashri was involved in driving global regulatory agency interactions in compliance with regional requirements and drug development plans.
Regulatory Project Management Expertise
IND amendments
CTA amendments
DSUR
DMF submission and maintenance
Regulatory Agency Interactions
FDA and EMA Inspection Readiness
sNDA/sBLA planning and submission
Annual Reports, PADER, PBRER
Formatting and Publishing
Submission Tracking
eTMF
Request a Free Consultation
Please fill out form below and we will call you back.