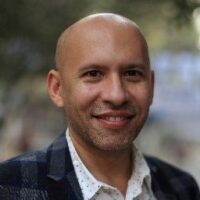 Mr. Sinha obtained his Bachelor of Science degree in Biology from University of North Carolina. He further received his Postgraduate Diploma in Pharmaceutical Sciences from University of Sydney. Mr. Sinha started his career in regulatory affairs in 2005, worked as a highly motivated, results-oriented Regulatory Affairs Consultant and Project Management Professional accumulating over 15 years of experience in the the field of Generics, Pharmaceuticals, and Consumer Health. He has working knowledge of cGMP, ISO, EU guidelines, FDA requirements for API, DMF, CEPs, IND/CTA, (A)NDA, MAA, BLA, IMPD, and CPPs.
Mr. Sinha spent more than 3 years working as Associate Director of Regulatory CMC and as a CMC Consultant for Biologics and Small Molecules at PDD. He provided services in CMC regulatory consulting, product lifecycle management, gap analysis for various phases of CMC submission dossier (IMPD and IND) for submission to EU and USA. He also authored and reviewed of 10 INDs/IMPDs and DMFs.
Areas of special expertise:
Project Lifecycle Proficiency
Strategic Planning/Analysis
Technical Services
Process Improvements
Tactful Communications
Validation / Manufacturing
Effective Leadership
Innovative Solutions
Time/Resource Management
Internal/External Liaising
Request a Free Consultation
Please fill out form below and we will call you back.