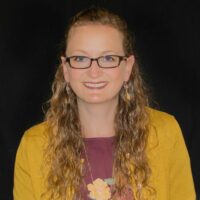 Ms. O'Connor obtained her Bachelor of Science (BS) in Biology from California Lutheran University in Thousand Oaks, California in 1999.  She further earned her Project Management Professional (PMP) certification and completed the Professional Certificate Program in Project Management for Biopharmaceuticals at University of California Berkeley Ext. in 2013.
Kamille has over 18 years combined biopharma, pharma and business experience working at top pharmaceutical companies such as Amgen, Abgenix, and Medimmune/AstraZeneca.  She has extensive experience in non-clinical and clinical drug development with emphasis on pharmacokinetics, toxicology, translational sciences, accounting/finance, and medical/technical writing and editing. Kamille managed translational sciences projects from early stage drug development through clinical development and across multiple therapeutic area including Oncology, RIA, and Neuroscience.  She led the project development team to MedImmune's first successful POC and Phase 3 trial start in Oncology.
Medical/Technical Writing Expertise
Provided medical writing and formatting support for INDs, NDAs, BLAs, CSRs, amendments and supplements, clinical pharmacokinetic and immunogenicity reports, population modeling and exposure-response reports, non-clinical PK and toxicology study reports, SOPs, investigator brochures, etc.
Develop and review manuscripts, abstracts, posters, white papers, slide presentations and other documents to ensure appropriate evaluation and presentation of data, methodology, interpretation and compliance with business objectives
Understanding of electronic Common Technical Document (eCTD) submission and industry best practices & editorial style guides, including AMA Manual of Style
Global Project Management Expertise
Operational and strategic management of cross-functional project teams
Translate strategic direction into plans and deliverables
Risk management, analysis & mitigation
Alliance management
Develop, enforce, regulate and maintain company policies and standards (eg. SOPs, Training, Quality Control Processes)
Request a Free Consultation
Please fill out form below and we will call you back.