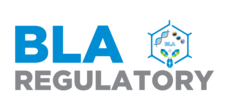 As the project partner, BLA congratulates Gluetacs Therapeutics on receiving IND may proceed letter for GT919 project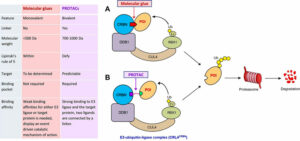 Gaithersburg, MD (June 15, 2023) – BLA Regulatory, LLC, a full-service biopharma regulatory consultancy, congratulates Gluetacs Therapeutics on receiving US FDA IND may proceed letter to initiate its first-in-human Phase 1 clinical trial of GT919, an IKZF1/3 Targeted Immunomodulatory Drug Candidate, in patients with relapsed or refractory Multiple Myeloma[1].
About BLA Regulatory, LLC
BLA Regulatory, LLC, is a full-service drug regulatory consultancy focusing on the US with global reach to other major markets. BLA provides comprehensive regulatory strategy and operation services from pre-IND strategic planning, IND preparation & submission, all the way to submission and approval of BLA/NDA. Our goal is to help move your product through the development cycle efficiently. With credits of 300+ INDs and 50+ NDAs/BLAs to our senior consultants, BLA brings clients a broad range of experiences from Big Pharma, CROs, and the FDA. Our services expand across regulatory, CMC, nonclinical, clinical, biostatistics, scientific writing, project management, eCTD publishing, and submission. We have extensive experience across therapeutic areas such as oncology, respiratory, addiction, autoimmune, inflammatory, metabolic, and cardiovascular diseases.
For further information contact:
Reference
[1] Gluetacs Therapeutics "Approval of IND Application from the FDA for GT919, an IKZF1/3 Targeted Immunomodulatory Drug Candidate" 18 May. 2023,
https://mp.weixin.qq.com/s/5VC0_6WMQi03CPD7LXXDzg
[2] Biopharma PEG "Summary of Molecular Glues Approved or in Clinical Trial" 17 May. 2023,
https://www.biochempeg.com/article/350.html