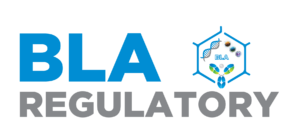 As a partner of CD4B bi-antibody project, BLA Regulatory congratulates I-Mab on receiving US FDA IND approval

Gaithersburg, MD (03 May 2021) – BLA Regulatory, LLC, a full-service biopharma regulatory consultancy, announced that as a partner of CD4B bi-antibody project, BLA Regulatory congratulates I-Mab on receiving US FDA IND approval and initiating phase 1 trial of Bispecific Antibody TJ-CD4B/ABL111 in patients with advanced or metastatic solid tumors.
TJ-CD4B/ABL111[1] is a novel bispecific antibody that works through binding to a tumor antigen Claudin 18.2 (CLDN18.2) which is selectively expressed in several cancers and to 4-1BB, a co-stimulatory molecule expressed on T cells, to activate immune response within tumor for better anti-tumor activity. Preclinical studies demonstrate that TJ-CD4B/ABL111 has superior anti-tumor property as compared to the two monoclonal antibodies when acting alone or in combination. This superior anti-tumor activity is achieved locally on tumor site, thus minimizing the risk of liver and systemic side effects commonly associated with 4-1BB antibody when used alone. The phase 1 clinical trial will evaluate the safety, tolerability, pharmacokinetics (PK) and pharmacodynamics (PD) of TJ-CD4B/ABL111 in advanced or metastatic solid tumors.
About TJ-CD4B/ABL111
TJ-CD4B, also known as ABL111, is a Claudin 18.2 and 4-1BB bispecific antibody capable of binding to tumor cells expressing Claudin 18.2, i.e., gastric cancer and pancreatic cancer cells, and stimulating intra-tumoral T cells by the 4-1BB arm designed to be activated only upon tumor engagement whilst silent elsewhere. TJ-CD4B effectively maintains a strong tumor binding property and anti-tumor activity attributable to a synergistic effect of both Claudin 18.2 antibody and 4-1BB antibody while it avoids or minimizes liver toxicity and systemic immunotoxicity commonly seen with 4-1BB antibodies as a drug class. TJ-CD4B is being developed under collaboration between I-Mab and ABL.
About BLA Regulatory, LLC
BLA Regulatory, LLC, is a full-service drug regulatory consultancy focusing on the US with global reach to other major markets. BLA provides comprehensive regulatory strategy and operation services from pre-IND strategic planning, IND preparation & submission, all the way to submission and approval of BLA/NDA. Our goal is to help move your product through the development cycle efficiently. With credits of 300+ INDs and 50+ NDAs/BLAs to our senior consultants, BLA brings clients a broad range of experiences from Big Pharma, CROs, and the FDA. Our services expand across regulatory, CMC, nonclinical, clinical, biostatistics, scientific writing, project management, eCTD publishing, and submission. We have extensive experience across therapeutic areas such as oncology, respiratory, addiction, autoimmune, inflammatory, metabolic, and cardiovascular diseases.
For further information contact:
Jiangang He, BD Dept.
Jiangang.He@bla-regulatory.com
Reference
[1] "Mab Biopharma: Bringing Transformational Medicines to Patients Through Innovation." www.i-mabbiopharma.com/en/article-623.aspx.