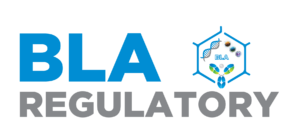 As a partner of Chiauranib/CS2164 project, BLA Regulatory congratulates Chipscreen on receiving US FDA IND approval

Gaithersburg, MD (03 May 2021) – BLA Regulatory, LLC, a full-service biopharma regulatory consultancy, announced that as a partner of Chiauranib/CS2164 project, BLA Regulatory congratulates Shenzhen Chipscreen Biosciences on receiving Investigational New Drug (IND) clearance from the US Food and Drug Administration (FDA) to proceed with a Phase 1b/2 clinical trial of Chiauranib/CS2164, a potential treatment for multiple oncological indications including Small Cell Lung Cancer (SCLC), Ovarian Cancer, Liver Cancer, and Breast Cancer, etc.
About Chiauranib
Chiauranib[1] is an innovative, 3-pathway targeted kinase small molecule inhibitor with high selectivity against Auroa B /VEGFRs/CSF1R currently entering Phase III clinical trials in China. Its treatments to SCLC and Ovarian Cancer have been just designated as "breakthrough therapies" by National Medical Products Administration (NMPA) of China in the past months. The molecular mechanism of Chiauranib is to inhibit the rapid proliferation of tumor cells via targeting novel DNA replication pathway, as well as enhancement of antitumor immunity and inhibition of tumor angiogenesis concomitantly.
About BLA Regulatory, LLC
BLA Regulatory, LLC, is a full-service drug regulatory consultancy focusing on the US with global reach to other major markets. BLA provides comprehensive regulatory strategy and operation services from pre-IND strategic planning, IND preparation & submission, all the way to submission and approval of BLA/NDA. Our goal is to help move your product through the development cycle efficiently. With credits of 300+ INDs and 50+ NDAs/BLAs to our senior consultants, BLA brings clients a broad range of experiences from Big Pharma, CROs, and the FDA. Our services expand across regulatory, CMC, nonclinical, clinical, biostatistics, scientific writing, project management, eCTD publishing, and submission. We have extensive experience across therapeutic areas such as oncology, respiratory, addiction, autoimmune, inflammatory, metabolic, and cardiovascular diseases.
For further information contact:
Jiangang He, BD Dept.
Jiangang.He@bla-regulatory.com
Reference
[1] Shenzhen Chipscreen Biosciences Co., Ltd. Chipscreen Received a Phase 1b/2 Clinical Trial of Chiauranib/CS2164 IND Clearance from the US Food and Drug Administration (FDA), 16 Apr. 2021, www.prnewswire.com/news-releases/chipscreen-received-a-phase-1b2-clinical-trial-of-chiauranibcs2164-ind-clearance-from-the-us-food-and-drug-administration-fda-301270466.html.