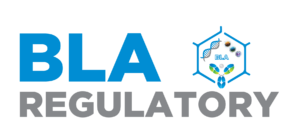 As a partner of Chiauranib/CS2164 project, BLA Regulatory congratulates Chipscreen on receiving US FDA ODD approval

Gaithersburg, MD (13 September 2021) – BLA Regulatory, LLC, a full-service biopharma regulatory consultancy, announced that as a partner of Chiauranib/CS2164 project, BLA Regulatory congratulates Shenzhen Chipscreen Biosciences on receiving Orphan Drug Designation (ODD) from the US Food and Drug Administration (FDA) for Chiauranib/CS2164, a potential treatment for Small Cell Lung Cancer (SCLC).
About Orphan Drug
"Orphan drugs" are drugs used to treat rare diseases that have a very low incidence, but seriously threaten the lives and health of patients. In order to encourage the research and development of drugs for rare diseases, FDA will grant those drugs that can safely and effectively treat, diagnose, and prevent rare diseases with orphan drug designation. Pharmaceutical companies that obtain this qualification will receive drug development incentives such as regulatory fee reductions, clinical tax reductions, and market exclusivity.
About Small Cell Lung Cancer
Small cell lung cancer (SCLC) accounts for about 15% of the total number of lung cancers. There are about 110,000 to 150,000 new cases in China each year. It is highly aggressive, high risk of recurrence, high doubling speed, early metastasis, and extremely malignant. 30%~40% of the confirmed patients are in the limited stage, and about 60%~70% of the patients are in the extensive stage at the time of diagnosis. The median survival of first-line treatment is 15-20 months in limited-stage patients and 8-13 months in extensive-stage patients, while the long-term survival rate is only about 20% and 2% in limited-stage and extensive-stage patients. Most SCLC patients who are newly treated are sensitive to chemotherapy, but they are prone to drug resistance and relapse, and it is often difficult to cure.
About Chiauranib
Chiauranib's [1] highly selective inhibition of Aurora B/VEGFR/PDGFR/c-Kit/CSF1R targets can exert a comprehensive anti-tumor effect by simultaneously inhibiting tumor angiogenesis, inhibiting tumor cell mitosis and regulating tumor microenvironment, it has better animal pharmacodynamic activity and good safety than similar drugs with similar mechanisms.
About BLA Regulatory, LLC
BLA Regulatory, LLC, is a full-service drug regulatory consultancy focusing on the US with global reach to other major markets. BLA provides comprehensive regulatory strategy and operation services from pre-IND strategic planning, IND preparation & submission, all the way to submission and approval of BLA/NDA. Our goal is to help move your product through the development cycle efficiently. With credits of 300+ INDs and 50+ NDAs/BLAs to our senior consultants, BLA brings clients a broad range of experiences from Big Pharma, CROs, and the FDA. Our services expand across regulatory, CMC, nonclinical, clinical, biostatistics, scientific writing, project management, eCTD publishing, and submission. We have extensive experience across therapeutic areas such as oncology, respiratory, addiction, autoimmune, inflammatory, metabolic, and cardiovascular diseases.
For further information contact:
Jiangang He, BD Dept.
Jiangang.He@bla-regulatory.com
Reference
[1]微芯生物原创新药西奥罗尼治疗小细胞肺癌获孤儿药资格认定, https://www.chipscreen.com/news/company-news/1138.html.