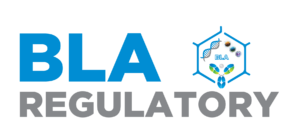 As the project partner, BLA Regulatory congratulates Palleon Pharmaceuticals on receiving US FDA approval of E-602 project IND

Gaithersburg, MD (28 January 2022) – BLA Regulatory, LLC, a full-service biopharma regulatory consultancy, congratulates Palleon Pharmaceuticals on receiving US FDA approval of the IND application for their lead candidate, E-602, Palleon's first glyco-immunology therapy, tinitiating clinical investigation for patients with advanced solid tumors.
About E-602
E-602[1] is a first-in-class engineered human sialidase enzyme genetic fusion from Palleon's EAGLE platform which is designed to desialylate both immune cells and tumor cells, potentiating an anti-tumor immune response.
Testimony from Jim Broderick, M.D., CEO and Founder of Palleon Pharmaceuticals, Inc.
BLA Regulatory has been a wonderful partner on Palleon's journey to our first IND filing. Their team of knowledgeable consultants who have FDA experience, medical writers, and eCTD publication coordinators provided a quick turnaround without sacrificing quality. As a small, nimble biotech company working towards IND filing during a time when many things are uncertain, including timelines, BLA was very flexible and accommodating. We are very excited to initiate clinical studies with our first-in-class compound in the field of glyco-immunology.
About BLA Regulatory, LLC
BLA Regulatory, LLC, is a full-service drug regulatory consultancy focusing on the US with global reach to other major markets. BLA provides comprehensive regulatory strategy and operation services from pre-IND strategic planning, IND preparation & submission, all the way to submission and approval of BLA/NDA. Our goal is to help moving your product through the development cycle efficiently. With credits of 300+ INDs and 50+ NDAs/BLAs to our senior consultants, BLA brings clients a broad range of experiences from Big Pharma, CROs, and the FDA. Our services expand across regulatory, CMC, nonclinical, clinical, biostatistics, scientific writing, project management, eCTD publishing, and submission. We have extensive experience across therapeutic areas such as oncology, respiratory, addiction, autoimmune, inflammatory, metabolic, and cardiovascular diseases.
For further information contact:
Jiangang He, BD Dept.
Jiangang.He@bla-regulatory.com
Reference
[1] "Palleon Pharmaceuticals Announces IND Clearance for First-in-Class Cancer Immunotherapy Leveraging Glyco-Immunology." Palleon Pharmaceuticals, https://palleonpharma.com/press-releases/palleon-pharmaceuticals-announces-ind-clearance-for-first-in-class-cancer-immunotherapy-leveraging-glyco-immunology/.