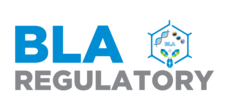 As the project partner, BLA Regulatory congratulates ImmuneOnco for receiving Fast Track designation from the FDA to IMM2902 for the treatment of HER-2+ breast cancer

Gaithersburg, MD (19 July 2021) – BLA Regulatory, LLC, a full-service biopharma regulatory consultancy, announced that as a partner of the IMM2902 project, BLA Regulatory congratulates ImmuneOnco Biopharmaceuticals (Shanghai) on being granted the Fast Track designation by the US FDA to IMM2902 for treatment of adults with HER2-positive locally advanced inoperable or metastatic breast cancer.
About IMM2902
IMM2902 [1] is a new-generation bispecific drug candidate, developed based on "mAb-Trap" technical platform for the treatment of for HER2-expressing advanced solid tumors such as breast cancer, stomach cancer and lung cancer. IMM2902 inhibits the growth and proliferation of tumor cells by blocking the inhibitory signals of HER2 and CD47/SIRPα and promoting HER2 degradation, and further destroys tumor cells by enhancing ADCP, ADCC, and potentially antibody-dependent cell pulverization (ADCT).
About Fast Track
Fast Track [2] is a process designed to facilitate the development and expedite the review of drugs to treat serious conditions and fill an unmet medical need.
A fast-track drug must show some advantage over available therapy, such as:
Showing superior effectiveness, effect on serious outcomes or improved effect on serious outcomes
Avoiding serious side effects of an available therapy
Improving the diagnosis of a serious condition where early diagnosis results in an improved outcome
Decreasing a clinical significant toxicity of an available therapy that is common and causes discontinuation of treatment
Ability to address emerging or anticipated public health need

A drug that receives Fast Track designation is eligible for some or all of the following:
More frequent meetings with FDA to discuss the drug's development plan and ensure collection of appropriate data needed to support drug approval
More frequent written communication from FDA about such things as the design of the proposed clinical trials and use of biomarkers
Eligibility for Accelerated Approval and Priority Review, if relevant criteria are met
Rolling Review, which means that a drug company can submit completed sections of its Biologic License Application (BLA) or New Drug Application (NDA) for review by FDA, rather than waiting until every section of the NDA is completed before the entire application can be reviewed. BLA or NDA review usually does not begin until the drug company has submitted the entire application to the FDA
About BLA Regulatory, LLC
BLA Regulatory, LLC, is a full-service drug regulatory consultancy focusing on the US with global reach to other major markets. BLA provides comprehensive regulatory strategy and operation services from pre-IND strategic planning, IND preparation & submission, all the way to submission and approval of BLA/NDA. Our goal is to help moving your product through the development cycle efficiently. With credits of 300+ INDs and 50+ NDAs/BLAs to our senior consultants, BLA brings clients a broad range of experiences from Big Pharma, CROs, and the FDA. Our services expand across regulatory, CMC, nonclinical, clinical, biostatistics, scientific writing, project management, eCTD publishing, and submission. We have extensive experience across therapeutic areas such as oncology, respiratory, addiction, autoimmune, inflammatory, metabolic, and cardiovascular diseases.
References
[1] ImmuneOnco's IMM2902 project has been granted Fast Track designation by the U.S. FDA for breast cancer – 宜明昂科IMM2902项目获得美国FDA授予针对乳腺癌的快速通道资格 – https://mp.weixin.qq.com/s/FgKssLcJpWNgTv9_pmLm7g
[2] U.S. Food & Drug Administration Fast Track – https://www.fda.gov/patients/fast-track-breakthrough-therapy-accelerated-approval-priority-review/fast-track