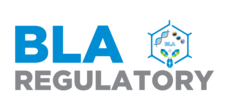 Present at the 3rd Quality Science of Biologics Summit, 12-13 Aug. 2022, Beijing, China

Gaithersburg, MD (11 Aug. 2022) – BLA Regulatory LLC, a full-service biopharma regulatory consultancy, announced that its Founder, Dr. Li, will be presenting virtually at the 3rd Quality Science of Biologics Summit to be held between 12-13 Aug. 2022, Beijing, China.
Dr. Li will share his recent experience on "Human Drug Approvals: US focus and global strategy" on 13-August-2022 from 09:40 to 10:20 Beijing time.
Dr. Li has worked in the biopharmaceutical industry for more than 15 years at companies such as AstraZeneca, MedImmune, AZ BioVenture, Ascentage, and SNBL. He contributed significantly as the Regulatory Lead for FASENRA (Benralizumab for asthma) from Ph-2 to major marketing approvals. Before his career in regulatory affairs, Dr. Li has worked extensively on clinical Adoptive Immunotherapies using CTL/TIL and Dendritic cells. Dr. Li obtained his Ph.D. in Molecular Medicine from Kyoto University, Japan, and his medical education/residency training in China.
About BLA Regulatory, LLC
BLA Regulatory, LLC, is a full-service drug regulatory consultancy focusing on the US with global reach to other major markets. BLA provides comprehensive regulatory strategy and operation services from pre-IND strategic planning, IND preparation & submission, all the way to submission and approval of BLA/NDA. Our goal is to help move your product through the development cycle efficiently. With credits of 300+ INDs and 50+ NDAs/BLAs to our senior consultants, BLA brings clients a broad range of experiences from Big Pharma, CROs, and the FDA. Our services expand across regulatory, CMC, nonclinical, clinical, biostatistics, scientific writing, project management, eCTD publishing, and submission. We have extensive experience across therapeutic areas such as oncology, respiratory, addiction, autoimmune, inflammatory, metabolic, and cardiovascular diseases.
For further information, contact:
Jiangang He
Business Development
Jiangang.He@bla-regulatory.com