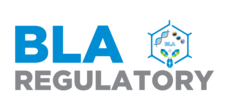 As the project partner, BLA congratulates Deka Bioscienceson receiving IND may proceed letter for DK210 (EGFR) project

Gaithersburg, MD (February 05, 2023) – BLA Regulatory, LLC, a full-service biopharma regulatory consultancy, congratulates Deka Biosciences, Inc (Deka) on receiving US FDA IND may proceed letter to start Phase 1, first-in-human, multicenter clinical study seeks to characterize the safety, and biomarkers for response of DK210 (EGFR) in patients with advanced solid cancer who are overexpressing epidermal growth factor receptors (EGFR) (NCT05704985).
About DK210
DK210[1] is the first of several experimental therapeutics developed as part of Deka's platform of molecules. Each DiakineTM in Deka's platform consists of two cytokines coupled together onto a single chain variable fragment targeting system that enables the cytokines to accumulate more specifically into specific tissues. The combination of the two cytokines increases potency and reduces toxicity while the targeting system also improves the drug's efficacy, safety, and manufacturability. Deka has identified genetic markers that are related to responses to each DiakineTM. These markers will be evaluated in early clinical trials with the hope of using them as potential diagnostic tools to match patients with the most effective DiakineTM treatment in later stage trials.
About BLA Regulatory, LLC
BLA Regulatory, LLC, is a full-service drug regulatory consultancy focusing on the US with global reach to other major markets. BLA provides comprehensive regulatory strategy and operation services from pre-IND strategic planning, IND preparation & submission, all the way to submission and approval of BLA/NDA. Our goal is to help moving your product through the development cycle efficiently. With credits of 300+ INDs and 50+ NDAs/BLAs to our senior consultants, BLA brings clients a broad range of experiences from Big Pharma, CROs, and the FDA. Our services expand across regulatory, CMC, nonclinical, clinical, biostatistics, scientific writing, project management, eCTD publishing, and submission. We have extensive experience across therapeutic areas such as oncology, respiratory, addiction, autoimmune, inflammatory, metabolic, and cardiovascular diseases.
For further information contact:
Reference
[1] Biosciences, Deka. "Deka Biosciences Receives FDA Clearance of DK210 (EGFR) Investigational New Drug Application." Deka Biosciences Receives FDA Clearance of DK210 (EGFR) Investigational New Drug Application, 30 Jan. 2023, https://www.prnewswire.com/news-releases/deka-biosciences-receives-fda-clearance-of-dk210-egfr-investigational-new-drug-application-301733729.html?tc=eml_cleartime.