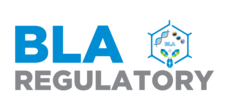 As the project partner, BLA congratulates ImmuneOnco on receiving IND may proceed letter for IMM2520 project

Gaithersburg, MD (30 December 2022) – BLA Regulatory, LLC, a full-service biopharma regulatory consultancy, congratulates ImmuneOnco Biomedical Technology (Shanghai) Co., Ltd. (ImmuneOnco) on receiving US FDA IND may proceed letter for IMM2520 project.
About IMM2520
IMM2520[1] is a CD47×PD-L1 bispecific molecule for the treatment of solid tumors. IMM2520 has a functional IgG1 Fc that can simultaneously activate macrophages and T cells by targeting CD47 and PD-L1 on tumor cells to achieve a powerful synergistic effect and induce a durable tumor-specific immune response. IMM2520 has demonstrated encouraging in vivo efficacy and safety in multiple animal models.
About BLA Regulatory, LLC
BLA Regulatory, LLC, is a full-service drug regulatory consultancy focusing on the US with global reach to other major markets. BLA provides comprehensive regulatory strategy and operation services from pre-IND strategic planning, IND preparation & submission, all the way to submission and approval of BLA/NDA. Our goal is to help moving your product through the development cycle efficiently. With credits of 300+ INDs and 50+ NDAs/BLAs to our senior consultants, BLA brings clients a broad range of experiences from Big Pharma, CROs, and the FDA. Our services expand across regulatory, CMC, nonclinical, clinical, biostatistics, scientific writing, project management, eCTD publishing, and submission. We have extensive experience across therapeutic areas such as oncology, respiratory, addiction, autoimmune, inflammatory, metabolic, and cardiovascular diseases.
For further information contact:
Reference
[1] ImmuneOnco."宜明昂科IMM2520项目获得美国FDA临床试验研究许可." 微信公众平台,