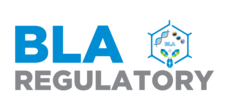 As the project partner, BLA Regulatory congratulates NKGen Biotech on receiving IND may proceed letter for allogeneic SNK02 project

Gaithersburg, MD (28 October 2022) – BLA Regulatory, LLC, a full-service biopharma regulatory consultancy, congratulates NKGen Biotech, Inc. on receiving US FDA IND may proceed letter for an allogeneic SNK02 to commence a Phase 1, open-label, dose-escalation study of its cryopreserved "off-the-shelf" allogeneic blood-derived NK cell therapy (SNK02) to evaluate safety and tolerability in participants with pathologically confirmed solid tumors refractory to standard of care therapy.
About SNK02
SNK02[1] may be the first cryopreserved allogeneic NK cell therapy that does not require lymphodepletion before administration unlike other cell therapies. Compared with the inhibitory mechanism of autologous NK cells, allogeneic NK cells have been shown to elicit potent antitumor efficacy due to induction of graft-versus-tumor effects[2,3,4]. The cryopreservation of NK cells can enable long-term storage of NK cells at medical facilities, allowing sufficient quantities of cells to be readily available for patients, thereby making allogeneic NK cell therapy to be more effective and practical[5].
Testimony from Yoonmi Kang, VP, Technical Operations, NKGen Biotech, Inc.
BLA Regulatory has been a great partner and has helped us through a successful Phase I IND submission for an allogeneic cellular immunotherapy product. Their team of subject matter experts is highly knowledgeable in the regulatory and technical aspects of the biotech industry. With their guidance, we were able to meet our goals and put together a comprehensive submission packet in a timely manner. We are grateful to have worked with a team of customer-oriented, competent, and reliable professionals.
About BLA Regulatory, LLC
BLA Regulatory, LLC, is a full-service drug regulatory consultancy focusing on the US with global reach to other major markets. BLA provides comprehensive regulatory strategy and operation services from pre-IND strategic planning, IND preparation & submission, all the way to submission and approval of BLA/NDA. Our goal is to help moving your product through the development cycle efficiently. With credits of 300+ INDs and 50+ NDAs/BLAs to our senior consultants, BLA brings clients a broad range of experiences from Big Pharma, CROs, and the FDA. Our services expand across regulatory, CMC, nonclinical, clinical, biostatistics, scientific writing, project management, eCTD publishing, and submission. We have extensive experience across therapeutic areas such as oncology, respiratory, addiction, autoimmune, inflammatory, metabolic, and cardiovascular diseases.
For further information contact:
Jiangang He, BD Dept.
Jiangang.He@bla-regulatory.com
Reference
[1]Chua, Denise. "NKGen Biotech Receives IND Clearance from FDA for SNK02 Allogeneic Natural Killer Cell Therapy for Solid Tumors: NKGen Biotech." NKGen Biotech, Denise Chua Https://Nkgenbiotech.com/Wp-Content/Uploads/2021/04/NKGen-Biotech-300×88.Png, 17 Oct. 2022, https://nkgenbiotech.com/nkgen-biotech-receives-ind-clearance-from-fda-for-snk02-allogeneic-natural-killer-cell-therapy-for-solid-tumors/.
[2]Ruggeri L, Capanni M, Urbani E, Perruccio K, Shlomchik WD, Tosti A, Posati S, Rogaia D, Frassoni F, Aversa F, Martelli MF, Velardi A. Effectiveness of donor natural killer cell alloreactivity in mismatched hematopoietic transplants. Science. 2002 Mar 15;295(5562):2097-100. doi: 10.1126/science.1068440. PMID: 11896281.
[3]Miller JS, Soignier Y, Panoskaltsis-Mortari A, McNearney SA, Yun GH, Fautsch SK, McKenna D, Le C, Defor TE, Burns LJ, Orchard PJ, Blazar BR, Wagner JE, Slungaard A, Weisdorf DJ, Okazaki IJ, McGlave PB. Successful adoptive transfer and in vivo expansion of human haploidentical NK cells in patients with cancer. Blood. 2005 Apr 15;105(8):3051-7. doi: 10.1182/blood-2004-07-2974. Epub 2005 Jan 4. PMID: 15632206.
[4]Ruggeri L, Mancusi A, Capanni M, Martelli MF, Velardi A. Exploitation of alloreactive NK cells in adoptive immunotherapy of cancer. Curr Opin Immunol. 2005 Apr;17(2):211-7. doi: 10.1016/j.coi.2005.01.007. PMID: 15766683.
[5]Oh E, Min B, Li Y, Lian C, Hong J, Park GM, Yang B, Cho SY, Hwang YK, Yun CO. Cryopreserved Human Natural Killer Cells Exhibit Potent Antitumor Efficacy against Orthotopic Pancreatic Cancer through Efficient Tumor-Homing and Cytolytic Ability (Running Title: Cryopreserved NK Cells Exhibit Antitumor Effect). Cancers (Basel). 2019 Jul 9;11(7):966. doi: 10.3390/cancers11070966. Erratum in: Cancers (Basel). 2020 Nov 04;12(11): PMID: 31324057; PMCID: PMC6678894.