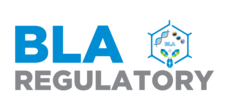 As the project partner, BLA congratulates Hangzhou Sumgen Biotech on receiving IND may proceed letter for SG1906 project

Gaithersburg, MD (18 October 2022) – BLA Regulatory, LLC, a full-service biopharma regulatory consultancy, congratulates Hangzhou Sumgen Biotech Co., Ltd. (Sumgen) on receiving US FDA IND may proceed letter for SG1906 project.
About SG1906
SG1906[1] is a recombinant anti-CLDN18.2/CD47 IgG1 bispecific antibody, which developed by Sumgen for the treatment of patients with Locally Advanced Unresectable or Metastatic Solid Tumors. The combination of hCLDN18.2 with high affinity and hCD47 with reduced affinity was designed differentially to reorient the targeting distribution of SG1906 to achieve obvious synergistic effects and attenuating safety risk. In the pre-clinical study, SG1906 has demonstrated broad anti-tumor activities with excellent safety profile and wide therapeutic window.
Testimony from Sumgen
"BLA is an excellent company with a professional team. BLA Company provided high-quality service on SG1906 IND application. We are very happy to successfully complete our first cooperation with BLA team and look forward to working with them again in the future."
About BLA Regulatory, LLC
BLA Regulatory, LLC, is a full-service drug regulatory consultancy focusing on the US with global reach to other major markets. BLA provides comprehensive regulatory strategy and operation services from pre-IND strategic planning, IND preparation & submission, all the way to submission and approval of BLA/NDA. Our goal is to help moving your product through the development cycle efficiently. With credits of 300+ INDs and 50+ NDAs/BLAs to our senior consultants, BLA brings clients a broad range of experiences from Big Pharma, CROs, and the FDA. Our services expand across regulatory, CMC, nonclinical, clinical, biostatistics, scientific writing, project management, eCTD publishing, and submission. We have extensive experience across therapeutic areas such as oncology, respiratory, addiction, autoimmune, inflammatory, metabolic, and cardiovascular diseases.
For further information contact:
Reference
[1] 尚健生物."尚健生物双抗SG1906获美国FDA批准临床试验." https://mp.weixin.qq.com/s/4cFOXJRrxRdX5x7AWeoxNg.