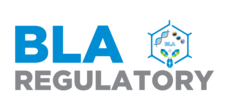 BLA Regulatory will present at upcoming Free Senimar on 11 May: Critical Elements of Conducting Early Phase Clinical Trials in the US for APAC Sponsors

Gaithersburg, MD (2 May 2022) – BLA Regulatory, LLC, a full-service biopharma regulatory consultancy, announced that Dr. Frank Li, regulatory principle consultant, will give a presentation at "Critical Elements of Conducting Early Phase Clinical Trials in the US for APAC Sponsors" which is a free seminar organized by Atlantic Research Group on 11 May.
About the seminar
There is increasing interest in the Asia-Pacific (APAC) biotech industry[1] in initiating early phase clinical trials in the US. This webinar will address critical areas to consider when planning for the successful development and initiation of an early phase study in the US: regulatory, medical, operational and cultural.
In terms of the regulatory piece, the featured speakers will discuss the Investigational New Drug (IND) Application process, including requirements and timelines. In addition, incorporation of non-US data as well as the potential to bridge studies and arms will be explored. Other key considerations include Investigational Product (IP) export/import, shipping and customs, differences between medical and standard of care practices, study operations and site differences and overall regulatory timeline differences.
About BLA Regulatory, LLC
BLA Regulatory, LLC, is a full-service drug regulatory consultancy focusing on the US with global reach to other major markets. BLA provides comprehensive regulatory strategy and operation services from pre-IND strategic planning, IND preparation & submission, all the way to submission and approval of BLA/NDA. Our goal is to help moving your product through the development cycle efficiently. With credits of 300+ INDs and 50+ NDAs/BLAs to our senior consultants, BLA brings clients a broad range of experiences from Big Pharma, CROs, and the FDA. Our services expand across regulatory, CMC, nonclinical, clinical, biostatistics, scientific writing, project management, eCTD publishing, and submission. We have extensive experience across therapeutic areas such as oncology, respiratory, addiction, autoimmune, inflammatory, metabolic, and cardiovascular diseases.
For further information contact:
Jiangang He, BD Dept.
Jiangang.He@bla-regulatory.com
Reference
[1] "Critical Elements of Conducting Early Phase Clinical Trials in the US." PRWeb, 19 Apr. 2022, https://www.prweb.com/releases/critical_elements_of_conducting_early_phase_clinical_trials_in_the_us_for_apac_sponsors_upcoming_webinar_hosted_by_xtalks/prweb18625138.htm.