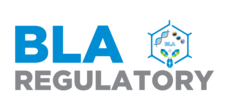 As the project Supporter, BLA congratulates Immorna on receiving IND may proceed letter for JCXH-211 project

Gaithersburg, MD (10 April 2022) – BLA Regulatory, LLC, a full-service biopharma regulatory consultancy, congratulates Immorna on receiving US FDA IND may proceed letter to initiate its first-in-human Phase 1 clinical trial of JCXH-211, a novel self-replicating mRNA encoding human interleukin (IL)-12 protein[1].
About JCXH-211
JCXH-211 is the first-in-class lipid nanoparticle (LNP) encapsulated self-replicating mRNA, using Immorna's proprietary technology, encoding the human IL-12 protein. The strong anti-viral innate response triggered by RNA replicon together with the potent anti-cancer immunity stimulated by IL-12 conferred JCXH-211 superior tumor-eradicating potency in multiple preclinical animal and patient-derived xenograft (PDX) models, which was better than similar investigational drug employing conventional (non-replicating) mRNA. JCXH-211 was manufactured by Immorna's robust CMC process and showed very favorable safety profiles in comprehensive GLP toxicology studies.
About BLA Regulatory, LLC
BLA Regulatory, LLC, is a full-service drug regulatory consultancy focusing on the US with global reach to other major markets. BLA provides comprehensive regulatory strategy and operation services from pre-IND strategic planning, IND preparation & submission, all the way to submission and approval of BLA/NDA. Our goal is to help move your product through the development cycle efficiently. With credits of 300+ INDs and 50+ NDAs/BLAs to our senior consultants, BLA brings clients a broad range of experiences from Big Pharma, CROs, and the FDA. Our services expand across regulatory, CMC, nonclinical, clinical, biostatistics, scientific writing, project management, eCTD publishing, and submission. We have extensive experience across therapeutic areas such as oncology, respiratory, addiction, autoimmune, inflammatory, metabolic, and cardiovascular diseases.
For further information contact:
Reference
[1] Immorna "in-Class Self-replicating mRNA Immorna Receives IND Clearance to Conduct FIH Study of JCXH-211, the First-in-Class Self-replicating mRNA",
https://www.immorna.com/investors-detail-74.html