Experience from the Human Drug Approval Online Course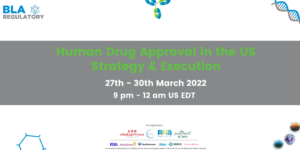 BLA Regulatory, LLC, a full-service biopharma regulatory consultancy, recently hosted the virtual course "Human Drug Approval in the US: Strategy and Execution" from 27th to 30th of March 2022.
Special thank you to
Our 5 co-organizers in China, Japan, and South Korea that assisted with the promotion of this online course: Maidixi Bio, Naver, RPM, eMedClub, and Proswell.
Two non-profit organizations: CBA and CAS, for sharing the on-line course information with their members.
All attendees for their attentiveness and participation in the course.
There were 33 companies in attendance, including those from China, South Korea, Japan, and the US. The training covered a wide range of topics over the course of the four days. Our speakers are ex-FDA reviewers and industry experts bringing valuable insights to the requirements, content and process of approval of NDA/BLA(s).
On the first day, we had Dr. F. Li, Regulatory Principal Consultant, who presented the topic of Regulatory Strategy followed by Ms. M. Belli, Project Management Director, who presented Regulatory Execution for NDA/BLA Applications. The highlights of these presentations include the requirements and procedures for accessing the risks, understanding the FDA review process, expedited programs, preparing for milestone FDA communications, and efficient management of the NDA/BLA process.
Day 2 focused on non-clinical, pre-approval inspection, and CMC considerations for NDA/BLA Applications. The speakers for these topics were Dr. R. Dixit, non-clinical principal consultant, Ms. L. Norwood, cGMP principal consultant, and Dr. JH. Liu, CMC principal consultant, respectively. Day 2 focused on the discussions of the nonclinical requirements for NDA/BLA, inspection readiness, quality systems approach, CMC requirements for IND vs. NDA/BLA, and the differences in CMC for accelerated vs. normal approval.
Day 3 focused on clinical considerations for approval presented by Dr. R. Criste, Pharmacology Principal Consultant and Dr. C. Oh, MD, Clinical Principal Consultant, presented the Clinical Efficacy and Safety Considerations for NDA/BLA Application. Day 3 highlights include approach to clinical development, trial design, REMS, postmarket requirements and commitments, and key clinical data needed for application/approvals.
Finally, Day 4 consisted of Dr. YX Zhang, Biometrics Principal Consultant, presenting on the Statistical Strategy and Execution, followed by Dr. J. Yan, Labeling Principal Consultant, who presented on Labeling Development. Dr. F. Li also presented on the Regulatory Defense towards Approval and Post Approval Activities including Market Access which is a very intensive process in the US. BLA Regulatory can work with clients to assist through this process from the drug approval to market access.
Authors: N. Waudby, M. Belli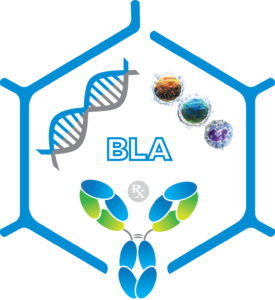 Building Solid IND Strategy Towards New Drug Approval